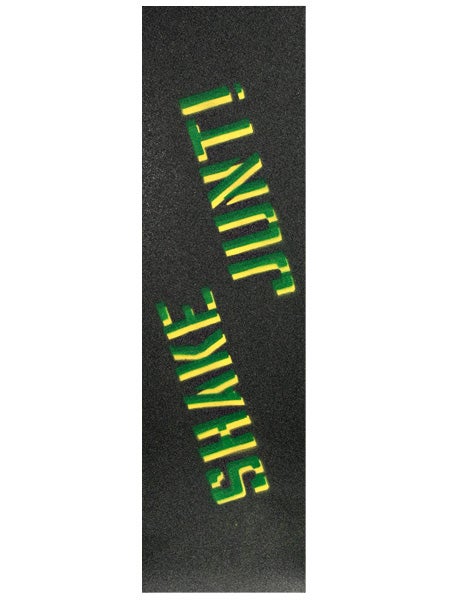 Shake Junt Green/Yellow Griptape
Shake Junt's Spray Paint Griptape is black with classic green and yellow spray paint style Shake Junt text. 9'' x 33''.
If you want your griptape to be applied to read a certain way depending on your stance, please call us at 1-800-467-5283 and let us know if you're goofy or regular so we can grip the deck accordingly.
More From Shake Junt Griptape
More From Shake Junt