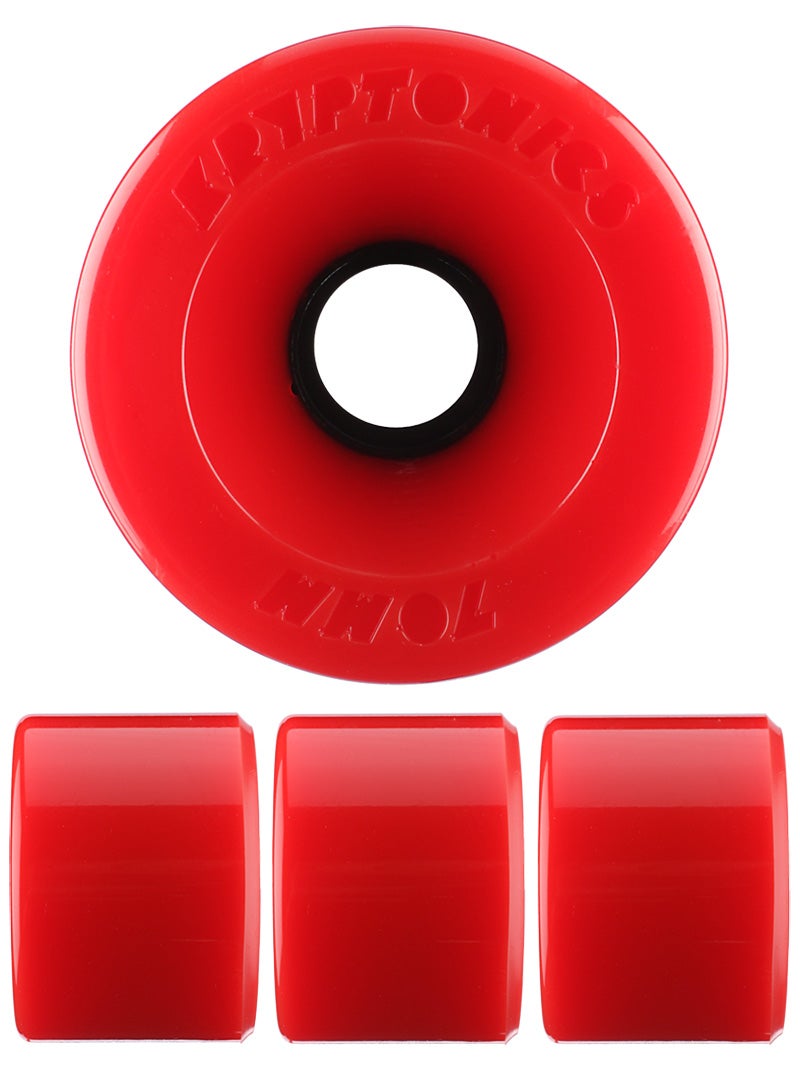 Kryptonics Star Trac Red 78A Wheels
You once again have the Force of advanced technology at your command. New Wheels that will take you far and beyond the performance capabilities of your present equipment, into the outer limits of urethane technology. Resilience is key to speed in any durometer and Kryptonics offers a complete line of highly resilient wheels. For quality, selection and high performance rely on the advanced technology only one company can deliver, Kryptonics.
The Kryptonics Star Trac Red 78A Wheels are fast and smooth. Great acceleration with predictable traction. Excels on rough surfaces. Glides like butter on every other surface. This is the wheel that changed everything. If you're old enough you'll remember the feeling, and if you're not, you can experience it now. Soft and fast.
More From Kryptonics Wheels
Available Sizes

55mm

60mm
Available Sizes

55mm

60mm
More From Kryptonics